The Team
Executive Director
Jaime Castoro, LEED AP BD+C
Jaime Castoro believes that access to fresh food is a human right. She is passionate about creating pathways for all people to access fresh, locally-grown food. Jaime joined The Fruitful Field team in August 2022 after being associated with The Dania Beach PATCH for eight years. She believes collaboration with like-minded individuals and entities will build a more robust food system. Jaime is interested in creating programming that teaches others about growing, preparing, and distributing food. Research shows that local food systems provide better health and economic opportunities for all.
Farm Manager
Noah Siegel
Noah's main mission is to feed ALL! He has experience growing all over the world from the mountains of Thailand to the deserts of New Mexico. Noah has his Masters of Science in Regenerative Organic Agriculture and is pursing a PHD in Sustainable Agriculture. He strives to be a conduit of love and peace by growing food for our community.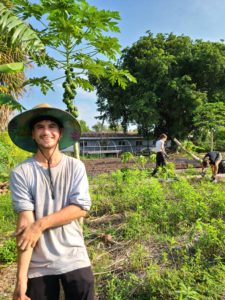 Coordinator
William Sidwell
Will manages The Patricia Davis Community Garden and the Green Market Pompano Beach and The Fruitful Field monthly market.
Our Volunteers
We love our Volunteers at The Fruitful Field! Without the support of volunteers, we could not fulfill our mission. We welcome Volunteers, of any ability or age, to bring something new to our operation. The Fruitful Field cherishes our volunteers and are grateful for their help. Join our volunteer community.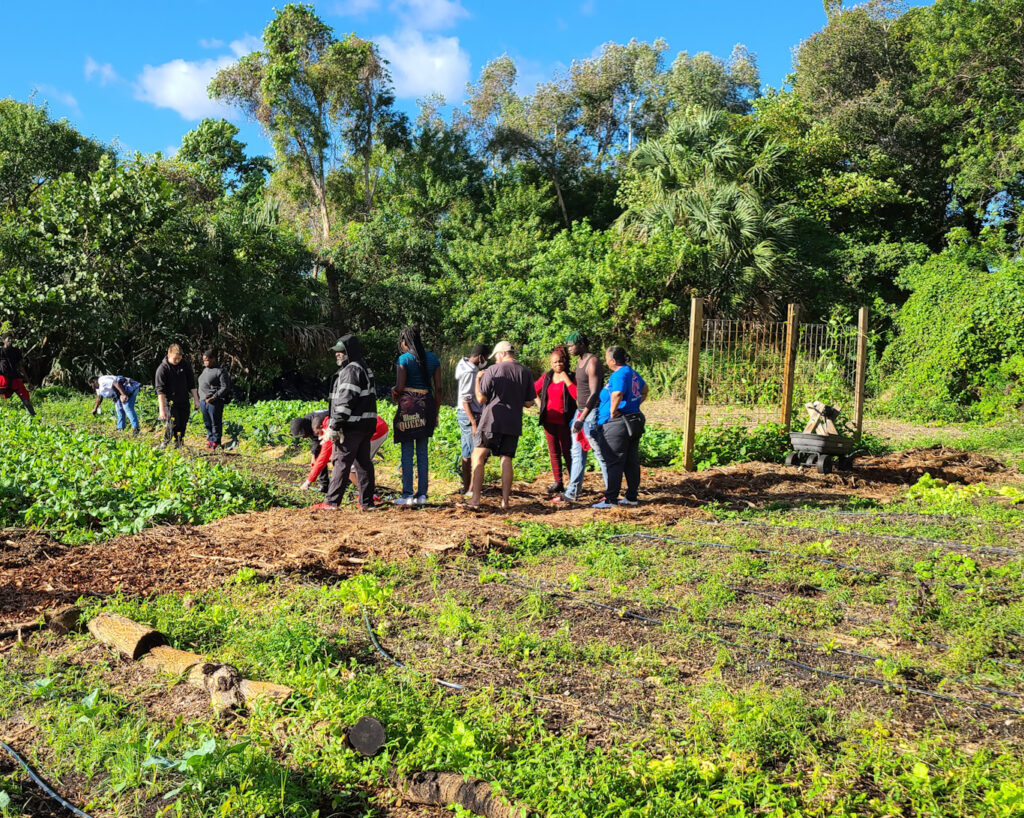 ---
Our Board of Directors
"Passionate" would best describe our Board of Directors. The Fruitful Field Board of Directors is a group of diverse individuals from several professional backgrounds and walks of life. They each bring something to the table to increase the organizational impact. They strive for excellence, particularly within the areas of health and wellness and health disparities, bringing positive energy and excitement while positively developing the lives of the Grow City youth, constantly driving them towards success. The board is skilled at connecting people with solutions and resources, whether through The Fruitful Field's passion for educating the next generation on creation care through gardening, beekeeping, or humanitarian work. They encourage a life-long commitment to creation care and community building and an expansive knowledge of working with the public interest and not-for-profit organizations.
---
Lucas Hollar PhD, is an Assistant Professor of Public Health within Nova Southeastern University's College of Osteopathic Medicine, and he is a co-principle investigator for evaluation of Regional Health Planning Council's "Transforming Our Community's Health" (TOUCH), made possible with funding through a Centers for Disease Control and Prevention Community Transformation Grant. Lucas teaches courses in program planning and evaluation, organization behavior and leadership, and grant writing. His current research focuses on organizational change and development for patient-centered medical homes, childhood obesity, and public health theory.
Based on his research, Lucas is a co-author on manuscripts published in American Journal of Public Health, Journal of Health Care for the Poor and Underserved, and Journal of the American Dietetic Association. To The Fruitful Field, Lucas brings skills and experiences useful for defining and articulating organizational purposes; deciphering organizational priorities, given organizational missions and values; and matching organizational activities to organizational goals in an attempt to maximize organizational impact, particularly within the areas of health and wellness and health disparities.
Angelika Schlanger PhD, is the Director of The Frederick A. DeLuca Foundation, one of the region's largest philanthropic family foundations. Angelika and her team drive partnerships with nonprofits and government agencies to sustain and launch programs that provide critical services around educational attainment, community health, arts outreach, and workforce development. Previously, she worked as the Regional Public Health Specialist for the University of Florida/IFAS Extension Family Nutrition Program, where she coordinated community health initiatives and drove school-based policy changes promoting healthy eating and physical activity. Angelika earned her PhD with Distinction in Political Science from Yale University, an MA from Columbia University, and graduated Summa Cum Laude with a BA in History and
French from the University of Pennsylvania. She is an appointed member of the City of Parkland's Community Advisory Board, serves as the Vice President of the Fruitful Field's Board of Directors, a Director on the Board of Junior Achievement of South Florida, and is on the B2L ("Bridge to Life," Broward County's Local College Access Network – LCAN) Executive Champions Committee. She is a first-generation American, a mom to three energetic children, and enjoys coaching basketball.
Steve Werthman lives & grew up in Hollywood, Florida, and has been a leader in the fields of environmental protection, and homeless services, with community-based organizations, since the late eighties. He is the past Chief Operating Officer at HOPE SOUTH FLORIDA and has extensive knowledge of the homeless population in South Florida.
---
Partners & Supporters
We thank you for your support! Whether large or small, all proceeds go to serve the communities within our neighborhood and beyond. Without your support, we could not continue to Grow, Gather and Give!
Christ Church Parkway Campus
Parkway was formed in Tedder in 1965 and is a small community church with diverse ethnic backgrounds. Their mission is to introduce people to Jesus and share His love with the surrounding community. They promote a sense of fellowship within the congregation and participate in outreach ministries.
The Tedder Neighborhood Watch
Promotes and organizes crime prevention programs and raises community residents' awareness. Assists in improving the area's homes, yards, parks, and schools. Works to reduce racial tensions and prejudice by having all concerned work together for the desired improvements. As well as lending aid, support, and assistance by gifts and contributions from other corporations, community chests, funds, and foundations, organized and operated exclusively for charitable, religious, literary, or educational purposes.
---
Special Thanks to Our Sponsors
The Fruitful Field participates in the USDA program that provides a 50% discount for EBT/SNAP cardholders on produce sold at The Fruitful Field markets. We are proud of our collaboration with Feeding Florida and Florida Organic Growers.