The Fruitful Field is relentless in the pursuit to provide food for all, especially the most vulnerable populations in communities across Broward County. We teach people how to grow food and run programming that builds health and confidence. We cannot be successful without the support of others.
We have developed a unique program that we believe helps us to become a stronger and more sustainable organization while meeting our mission to provide fresh food to communities in need.
Field Sponsorships allow individuals or other organizations to grow and distribute food to your non-profit of choice for an entire growing season – early November to mid-April. Complete the Sponsorship form and our team at The Fruitful Field will deliver produce to your organization of choice on pre-determined dates throughout the season.
Please contact us at info@thefruitfulfield.org to discuss this amazing opportunity to quickly and positively affect the lives of those in need in our communities.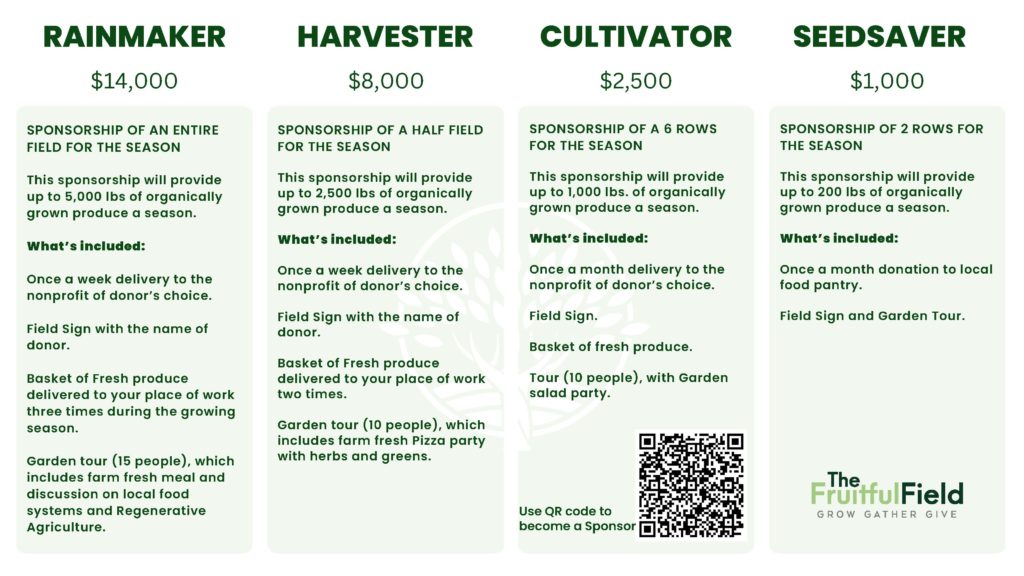 We believe food is a human right, help us make that a reality