Our 2017-2018 Garden Share Season is Open for Enrollment!!!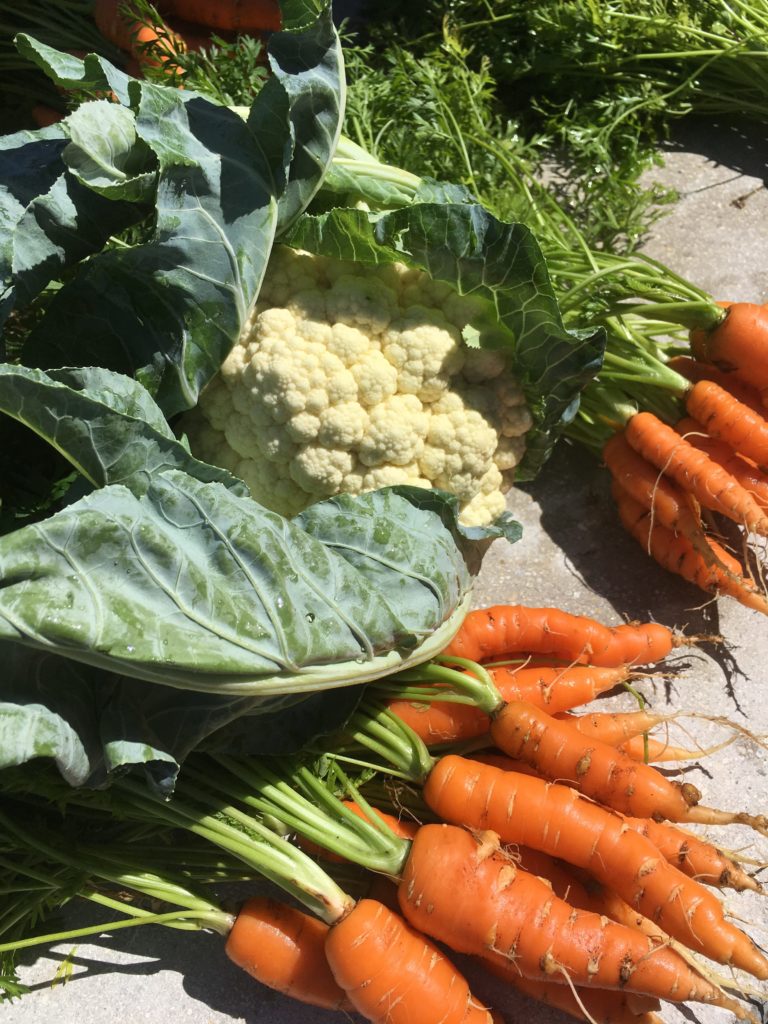 All the favorites are back– Tuscan Kale, Tomatoes, Arugula, Beets, Turnips, Baby Eggplants and so much more!
Here's the information for our 2017-2018 season
We have three levels of Shares Subscriptions available by donation:
Garden Shares – $25 per week ($100 per month)

Large/Family Garden Shares – $40 per week ($160 per month)

Greens Shares – $25 per week ($100 per month)
(Download our PDF below for descriptive details on each share type)
Key Things to Know about Our Shares:
All our vegetables, greens, and herbs are

grown at our Garden-Farm location in Pompano Beach using organic methods.

Our season runs November through April, as long as weather cooperates.

In addition to delicious veggies, your CSA subscription supports our vegetable & fruit donations to food pantries and soup kitchens.

Your Share Subscription also  helps our GrowCity teens learn work and life skills and become future community and business leaders!
 Sign Up is Simple
Enroll NOW using the Paypal Button Below:

  Select the type of share you wish to subscribe to–this fee will reserve your selection and officially enroll you in the program.

In October Sign Up for automatic billing via Pay

pal: You will receive this information in an email before Shares become available for pickup.

We will contact you in October

to set up your preferred Shares pickup day/location and any further details.

"Our family has loved the opportunity to support our community while bringing home high quality local organic produce. As a family of 3, the Garden Share is the perfect amount and variety of vegetables and herbs.  We look forward to the opportunity to try something new each week and enjoy bringing our daughter to the farm to share the experience and watch our produce grow. "  

—Jason Yaker

For More Detailed Information click here CSASharesProgram2017 for our extensive PDF

Questions? Contact:

Tracy Dillon / Garden Farm Manager

tracyd@thefruitfulfield.org  954-559-6787